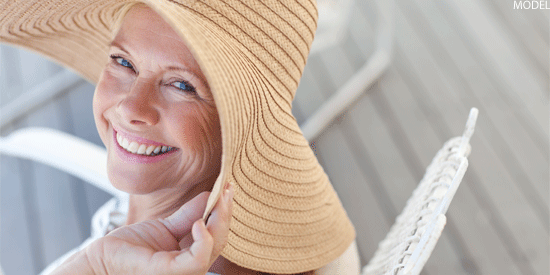 5 Tips to Ease Your Facelift Recovery
by Dr. Kouros Azar
Many of my facelift patients here in Thousand Oaks are more concerned with the recovery process than they are about the surgery itself. It's important to remember that when you're in the hands of skilled plastic surgeon and have fully prepared for your surgery, your recovery may actually be easier and faster than you expected. Check out these 5 recovery tips for the days following your facelift.
1. Follow your doctor's instructions.
Your surgeon will provide you with an extensive list of instructions to follow both before and after your surgery, and it is important that you adhere to these. These may include medications, foods, and habits to avoid before and after surgery. You'll likely find details on smoking, consuming alcohol, exercising, and lifting heavy objects. You'll also have detailed instructions on when you can remove bandages, shower, and more. You can return to exercise gradually over the course of several weeks, and your surgeon should clear you for different activities. Take it slow and listen to your body, as I've recommended in this RealSelf answer, and you will help prevent discomfort and other issues. I have found that my patients who stick diligently to these directions tend to have smooth, stress-free recoveries. Everyone heals differently, so you will have instructions that are unique to your needs.
2. Prepare a space to recover.
The first few days of your recovery are the most important, so preparing a safe, comfortable space to rest is key. This space should be quiet and peaceful, away from busy people, children, and pets. If your living room or bedroom space is too busy, you may consider renting a hotel room instead. Gather extra pillows, blankets, and entertainment, such as books, magazines, or a TV to keep you occupied as you rest. Facelift patients need to keep their heads upright while they heal even while sleeping, preferably for a couple of weeks, so set your bed up with extra pillows or prepare a recliner for sleeping. You may also set out some water bottles and healthful snacks to munch on as well, and prep some meals ahead of time so you don't have to worry about cooking or grocery shopping. Also, take care of any chores before surgery such as laundry, paying bills, and so on.
3. Pick up prescriptions ahead of time.
In addition to preparing food, drinks, and a space to recover in, you'll want to prepare medications you'll need for recovery. My facelift patients rely on a combination of prescribed pain medication and over-the-counter products. Don't think you'll need pain medication? It's better to have it ready if you need it than not have it at all! Head to your pharmacy the day or 2 before your surgery, get the prescriptions filled, and make sure you understand the dosage and any related side effects beforehand.
4. Hire a babysitter.
Whether you have young children, grandchildren, nieces and nephews, or even pets to care for, you'll need a little break from them for a few days. Heavy lifting, including picking up young children, at this time can disrupt your healing process, so make sure your kids or pets won't be a distraction. Plus, you may experience some swelling and bruising around your face, which may be alarming for small children who don't know why you look different. Take a break from these responsibilities for a few days while you heal.
5. Ask for help.
Before your surgery, you should consider asking a loved one for help during your recovery. Whether you need help running an errand or doing chores around the house, you probably won't want to go outside much before swelling and bruising subside. Keep in mind that you won't be able to lift heavy objects or exert yourself for several days as you heal, so the extra help will be good to have! If you would prefer not to ask someone you know, you can arrange for nursing care through your practice.
These are just a few tips for your facelift recovery, and your first guide should be your surgeon's requirements. If you're interested in learning more tips for plastic surgery recovery, I encourage you to visit my RealSelf profile. I've answered dozens of questions related to facelift surgery. Plus, you can read real patient stories from people who have had facelifts around the world and get their honest insights into the procedure.