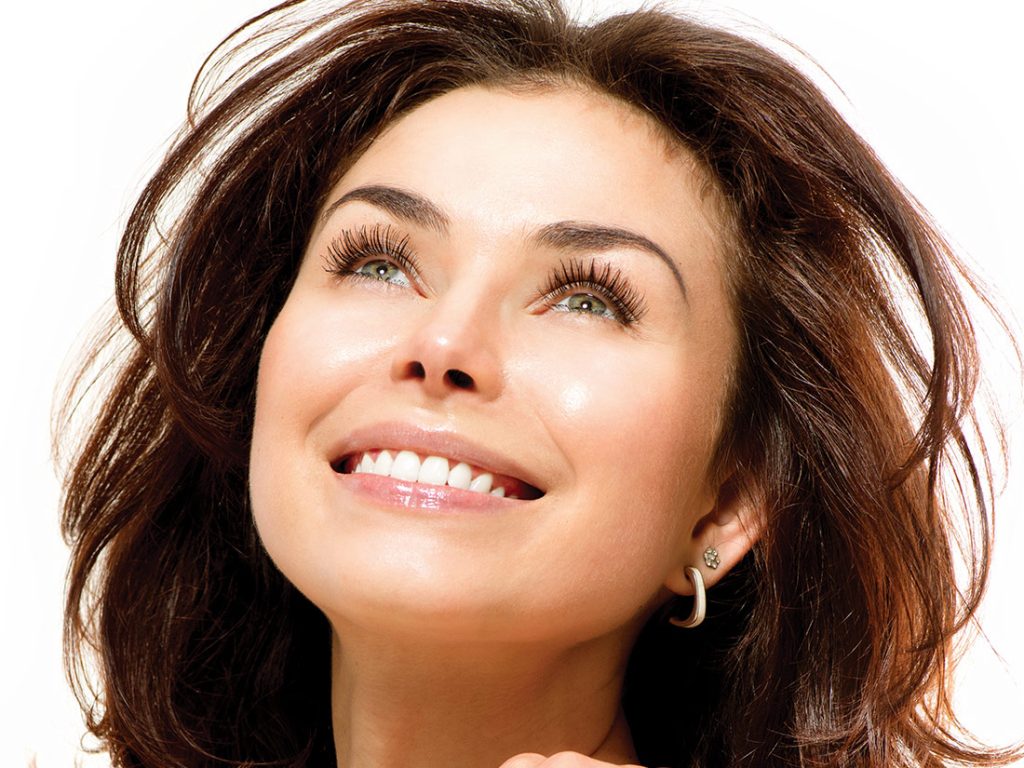 Why to See a Plastic Surgeon for Injectables
by Dr. Kouros Azar
Cosmetic injectables are more popular than ever, but there are important advantages to visiting a plastic surgeon for these versatile treatments. The use of injectables, such as soft tissue fillers and botulinum toxin, has increased by 5680% since 1997. [1] It is expected that this trend will continue to grow well into the future. And with seemingly every doctor's office and urgent care on the planet offering fillers and botox, it's no wonder that patients are left wondering if they should just risk it, or book an appointment with a plastic surgeon for their next injection.
When it comes to injectables, you really do get what you pay for. The skills of a board-certified plastic surgeon are worth their weight in gold. If you're considering injectables, we encourage you to schedule a consultation with Dr. Kouros Azar. He is a board-certified plastic surgeon with years of experience in administering injectables. He will take the time to listen to your concerns and develop a treatment plan that is tailored specifically for you. People go see Dr. Azar for injectable treatments in Thousand Oaks from Simi Valley, Westlake Village, Newbury Park, and other close-by cities because he performs these treatments himself instead of delegating them to staff. Call Azar Plastic Surgery & Med Spa today at (805) 373-7073 to schedule a consultation.
Learn more about injectables and cosmetic surgery by keeping up with Dr. Azar's blog.
What Are Injectables?
Injectables are injected into the skin to either fill wrinkles or relax the muscles that cause wrinkles. The most common types of injectables are soft tissue fillers and those derived from botulinum toxin, like Botox. Injectables are perfect for patients who are not ready for surgery, or for those who want to maintain their results from cosmetic surgery.
Injectables can provide a wide range of benefits, from reducing the appearance of wrinkles to enhancing your natural features. And when administered by a plastic surgeon, you can be sure that you'll get the best possible results.
Without a plastic surgeon, you run the risk of getting injectables that are:
Placed incorrectly, which can lead to complications, an unwanted appearance, or short-lived results
Inadequately applied and ineffective
Excessive amounts being injected, so that results look unnatural
Not to mention the other risks that come along with getting injectables from someone who is not a plastic surgeon, such as infection, bruising, and unnecessary swelling.
When it comes to your appearance, don't take chances. Schedule a consultation with Dr. Azar today, and get the best possible results from your injectables!
Your Surgeon's Training and Expertise
Plastic surgeons are uniquely trained and qualified to provide injectable treatments. They undergo years of training in head and neck anatomy, which gives them a thorough understanding of the delicate muscles and tissues in the face. [2] They also learn how to inject fillers and botox in a way that is safe and effective, while still providing a natural-looking result.
Your Intricate Facial Anatomy
The human face is a complex network of tissues, and even the slightest mistake can result in lopsidedness, asymmetry, or an unnatural appearance. A plastic surgeon's in-depth knowledge of facial anatomy ensures that your injectables are placed precisely where they need to be, for the best possible results.
For example, if you're getting botulinum toxin to smooth out forehead wrinkles, a plastic surgeon will know exactly where to inject the drug, so that your eyebrows have a bit of movement and the results look natural. Furthermore, a plastic surgeon knows how a sinking face can result in a hollowed-out appearance and can place the filler accordingly. Someone not trained in facial anatomy may think that injectables are simply injecting product into the face, while plastic surgeons know this is not the case.
A plastic surgeon is an artist, who has dedicated his life to perfecting his craft. Dr. Azar understands how to achieve balance and symmetry in the face, and how to enhance your natural features. He also is well-versed in injection strategies that can minimize bruising, such as frequently changing needles that quickly dull during an injection session. When you see a plastic surgeon for your injectables, you can be confident that you're getting the best possible outcome from your injectable of choice.
The "Liquid Facelift"
While there is no such thing as a surgical facelift in a bottle, many patients seek out a plastic surgeon for what is known as a "liquid facelift." This is a non-surgical alternative to a traditional facelift, and it can be used to address a number of concerns, such as:
Wrinkles and fine lines
Sagging skin
Loss of volume
Drooping eyebrows
Asymmetry
A plastic surgeon will carefully select the injectables that are best suited for your individual needs, in order to provide you with a "magical" facelift without a single incision.
Your Consultation
Another benefit of seeing a plastic surgeon for your injectables is the consultation; this is your opportunity to discuss your concerns, ask questions, and learn more about the treatments that are available to you even beyond injectables. A plastic surgeon will take the time to understand your goals, and will develop a treatment plan that is tailored specifically for you.
To schedule your consultation with Dr. Azar in Thousand Oaks from Westlake Village, Calabasas, Malibu, Agoura Hills, or Camarillo, call (805) 373-7073 or fill out this form.
Safety First
Plastic surgeons have had years of extensive training in both surgical and non-surgical procedures, allowing them to not only administer injectables with expert precision but also to manage any complications that may occur. The bottom line is that you are entrusting your face to someone when you get injectables, and you don't want to end up a horror story!
While most offices that offer injectables are reputable, entrusting your face to a plastic surgeon is the safest option. Injectables are not a one-size-fits-all solution, and they should be administered by a skilled and experienced professional. If you are considering injectables, make sure to see a board-certified plastic surgeon for a consultation.
What Are the Risks of Injectables?
While injectables are generally safe and effective, there are some risks associated with them. The most common side effects include:
Bruising
Swelling
Redness
Numbness
Tenderness
These side effects are usually mild and temporary. However, there is a small risk of more serious complications, such as:
Allergic reactions
Infection
Nerve damage
Paralysis
Muscle weakness
Vision problems
There is also the cosmetic risk that the injectable will not achieve the desired results, which is a waste of your money; this can happen if the injectable is not placed correctly, or if the wrong type of injectable is used.
A plastic surgeon will go over all of the potential risks and complications with you during your consultation so that you can make an informed decision about whether or not to proceed with treatment. And in the instance that something does go wrong, you can rest assured knowing that a plastic surgeon will have the skills and experience to manage any complications.
The Best Fillers For Your Face
Along with a deep understanding of anatomy, plastic surgeons understand what goes into your fillers. There are many different types of fillers on the market, and each one is designed for a specific purpose. A plastic surgeon will be able to select the filler that is best suited for your individual needs, in order to provide you with optimal results.
For example, if you're looking for a filler that you can "try out" – one that is safely absorbed by your body after a period of time – your surgeon can suggest a hyaluronic acid filler, like Juvederm. If you're ready for more permanent results, they can recommend the best longer-lasting fillers on the market, like Radiesse.
The Best Botox For Your Face
Not all botulinum toxin products are created equal. In fact, there are three different types of botulinum toxin on the market: Botox, Dysport, and Jeuveau. Dr. Azar uses Botox and Jeuveau, because he knows these is the best, and the most clinically tested versions, of botulinum toxin on the market. He also knows that most people who use Dysport need maintenance treatments sooner than those who use Botox! [3]
Cutting-Edge Injectibles
Plastic surgeons stay ahead of the curve when it comes to injectables. They are often the first to offer new and innovative products, but only those that have been thoroughly studied by their colleagues, and with clinical studies published in peer-reviewed medical journals.
Dr. Azar has helped hundreds of women and men in Simi Valley, Thousand Oaks, and Westlake Village look younger.
Dermal fillers can cause serious side effects that may require medical treatment, if not administered properly, such as:
Injection site reactions: pain, redness, itching, swelling, bruising
Allergic reactions: itching, rash, redness, swelling
Granulomas: small bumps under the skin
Nodules: larger lumps under the skin
Ulceration: open sores
Dr. Azar's patients feel more confident in their choice of a plastic surgeon to administer these fillers because of the risks involved.
Jeuveau
Jeuveau, a cosmetic neuromodulator similar to Botox that eases moderate to severe glabellar lines between the eyebrows. Social media is trending with #Newtox and Dr. Azar believes it to be a viable option to erase deep facial folds.
Revanesse Versa
Revanesse Versa is an extraordinary dermal filler that not only eliminates your wrinkles but also gives you back a youthful appearance with very minimal post-procedure swelling. With other fillers, you have to wait for quite some time to see the final results; however, with this product, you can take years off your face in one day and still go out and about immediately after!
And these are just a few of the injectables Dr. Azar offers. Schedule your consultation to find out which fillers are right for you, and while you're there, ask about the fillers of the future you have to look forward to!
Corresponding & Complementary Procedures
Injectables are a safe and effective way to achieve your cosmetic goals. However, there are many procedures and treatments available to you when you see a plastic surgeon like Dr. Azar. Dr. Azar can provide you with a comprehensive treatment plan that may include:
Injectables are often used as a complement to these procedures, in order to achieve optimal results. For example, injectables can be used to help prolong the results of a facelift.
A plastic surgeon like Dr. Azar will be able to create a treatment plan that is tailored to your face and your life!
What is the Cost of Injectables in Thousand Oaks?
The cost of your injectables depends on a number of factors, including the type of injectable used, the number of injectables used, the area being treated, and other fees. The final cost will be determined during your consultation with Dr. Azar. Don't risk your injectables to just anyone, schedule your appointment with a board-certified plastic surgeon and set your mind at ease!
Call Azar Plastic Surgery & Med Spa today at ph to schedule a consultation.
References
Sobanko JF, Taglienti AJ, Wilson AJ, et al. Motivations for Seeking Minimally Invasive Cosmetic Procedures in an Academic Outpatient Setting. Aesthetic Surgery Journal. 2015;35(8):1014-1020. doi:10.1093/asj/sjv094
ITO J, MORIYAMA H, SHIMADA K. Morphological Evaluation of the Human Facial Muscles. Okajimas Folia Anatomica Japonica. 2006;83(1):7-14. doi:10.2535/ofaj.83.7
Sampaio C, Ferreira JJ, Simões F, et al. DYSBOT: A single-blind, randomized parallel study to determine whether any differences can be detected in the efficacy and tolerability of two formulations of botulinum toxin type A—Dysport and Botox—assuming a ratio of 4:1. Movement Disorders. 1997;12(6):1013-1018. doi:10.1002/mds.870120627