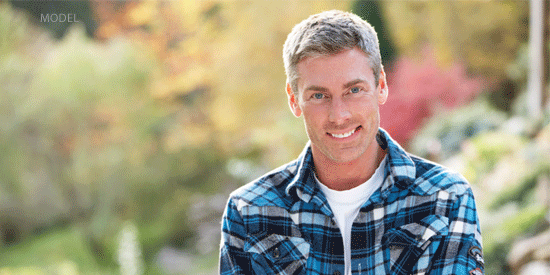 More Men Are Opting For Plastic Surgery
The Los Angeles Daily News recently reported that there has been an increase in male patients receiving plastic surgery. According to the American Society of Plastic Surgeons, male patients made up 9 percent of the cosmetic procedures that were performed in 2010. Compared to 2009, that is an increase of 2%.
The most popular procedures being performed on men were eyelid surgery, liposuction and rhinoplasty. When it comes to the non-surgical treatments, there has also been an increase of BOTOX® Cosmetic treatments amongst men which just goes to show that women aren't the only ones worrying about unsightly wrinkles.
Dr. Azar has also noticed an increase of male patients coming to his Ventura plastic surgery practice for treatment. Is this the start of a new trend or have men finally realized that plastic surgery is no longer just for women?
If you or somebody you know might be interested in learning more about the variety of procedures that Dr. Azar has available for male patients, we encourage you to contact our office. We would be happy to answer any question you may have and a free consultation can be set up over the phone. Feel free to drop us e-mail or give us a call at (805) 373-7073. We look forward to hearing from you.