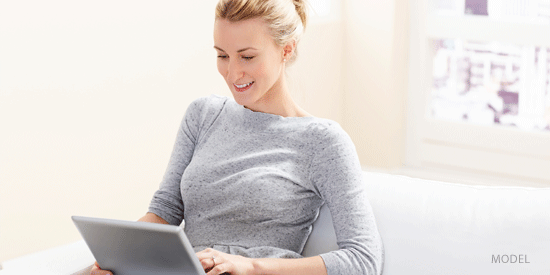 Finding The Right Surgeon: Do Your Homework!
1. Check that your doctor is certified by the American Board of Plastic Surgery. This certification means that the surgeon has completed undergraduate college, medical school, an approved general surgery residency of at least three years, and an approved plastic surgery residency of at least two to three years. After the candidate has been in plastic surgery practice for two years and passed the written and oral examinations by experienced plastic surgeons can the surgeon become "Board Certified".
2. Don't believe everything you read. In many states it is legal for any physician with a medical license, who has or HAS NOT had surgical training to advertise as a plastic or cosmetic surgeon. There are no laws that confine a physician to only practice the type of medicine or surgery for which he was specifically trained, therefore, this leaves room for doctors who have little or no training in plastic surgery to "legally" perform procedures but the legal latitude will not equate to medical competence.
3. There are many different official sounding boards and certifications. The American Board of Plastic Surgery (ABPS) is the only board recognized by the American Board of Medical Specialties (ABMS) for certification of plastic surgeons. The ABMS is the only board able to provide authentic plastic surgery recognition. To look into this board certification you can call the ABMS at 1-800-776-2378 or visit their website at www.abms.org.
4. One should also check professional affiliations to societies. Highly respected organizations for plastic surgery would be the following: American Society of Plastic Surgeons (ASPS)- this society represents the full scope of plastic surgery (reconstructive and aesthetic). Requirements of this society is on-going continuation of medical education by the physician. This certification is only available to those certified first by the (ABPS). American Society for Aesthetic Plastic Surgery (ASAPS)- members of this society have been fully trained in both reconstructive and plastic surgery, buthave more of an interest in aesthetic procedures. Only doctors certified by the (ABPS) may become members of the (ASAPS).
5. Always look into the hospitals the physician is affiliated with. Hospitals with JCAHO accreditation (Joint Commission on Accreditation of Healthcare-organizations) are qualified hospitals. Any physician appointed to surgical staff of these facilities indicates all capabilities and performance have been reviewed by medical colleagues.
6. Get to know and trust your surgeon. Look into his education and medical background, meet all his staff and feel comfortable in the choice you have made. A great physician will be happy to answer any questions and inform you of all possible risks and side effects regarding your procedure.
If you have any questions about our Thousand Oaks plastic surgery practice or the procedures we have available please feel free to contact us here.